Impact Hub Caracas and the Embassy of Netherlands in Venezuela will offer assistance to many girls in vulnerable communities. And have joined forces to start a program to prevent teenage pregnancy (adolescent pregnancy).
Caracas – July 12, 2021 – Impact Hub Caracas -a community that promotes triple impact entrepreneurship: financial, social and environmental- in partnership with the Embassy of the Kingdom of the Netherlands launched this Monday the program "ImpactGirls". program. An educational program focused on the prevention of teenage pregnancy (adolescent pregnancy), through education and training in values for life. It was designed by women and aims to train 100 girls between 10 and 15 years of age, from vulnerable communities in the city of Caracas.
The opening ceremony of this activity was attended by the Head of Mission of the Kingdom of the Netherlands, Ambassador Robert Schuddeboom and his wife, the Human Rights Officer of the embassy, Gerardo Gonzalez and the Co-Founder and President of Impact Hub Caracas, Claudia Valladares.
Ambassador Schuddeboom and Claudia Valladares were responsible for welcoming these girls who will be designing their life program during the next four weeks.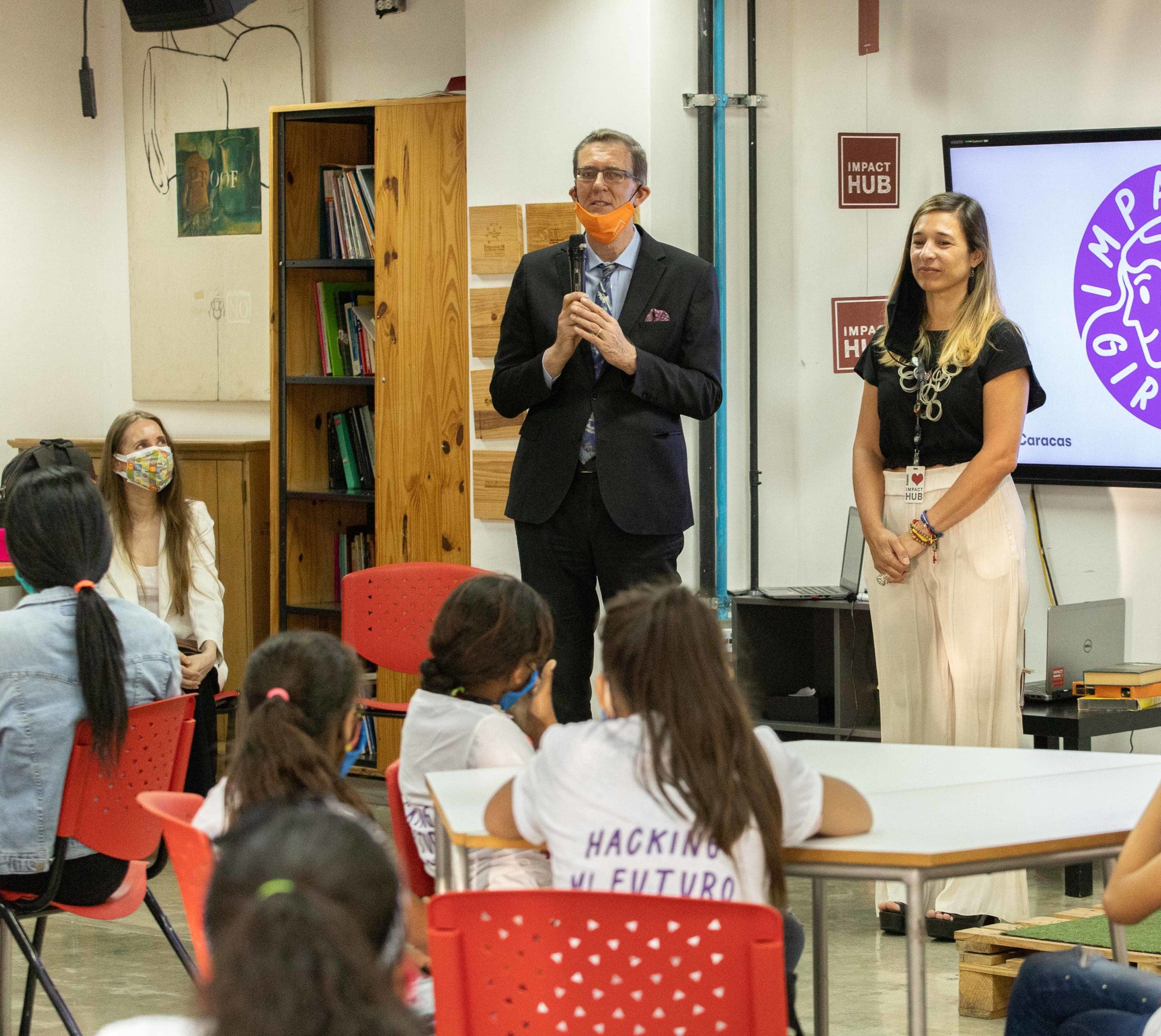 For Ambassador Robert Schuddeboom, this program is of great importance because "we all want the best for our children. Adolescent pregnancy still compromises the health, development and well-being of young girls, who are not yet ready to make clear decisions when it comes to deciding if and when they want to become mothers. We are committed to contributing to a better future and empowering these adolescents with projects like ImpactGirls. Let's make a better future for every girl. Let's empower every adolescent to know themselves, their world and their roles. So they become more assertive and confident".
"This project that starts today is a good example of how Venezuelans are working to find solutions together. So it is crucial that this program is run by mentors and parents who will help the girls to focus on their goals and achieve them," added Schuddeboom.
Meanwhile, Claudia Valladares commented on the reason that led Impact Hub Caracas to design ImpactGirls. "An approximate 15% of pregnant teenagers in Latin America are close to 15 years of age, and Venezuela unfortunately is at the top of that list. That's why we want to be a source of inspiration for all of them. So that they can find educational tools for their lives and reinforce the values that will lead them to make the right decisions at the right time".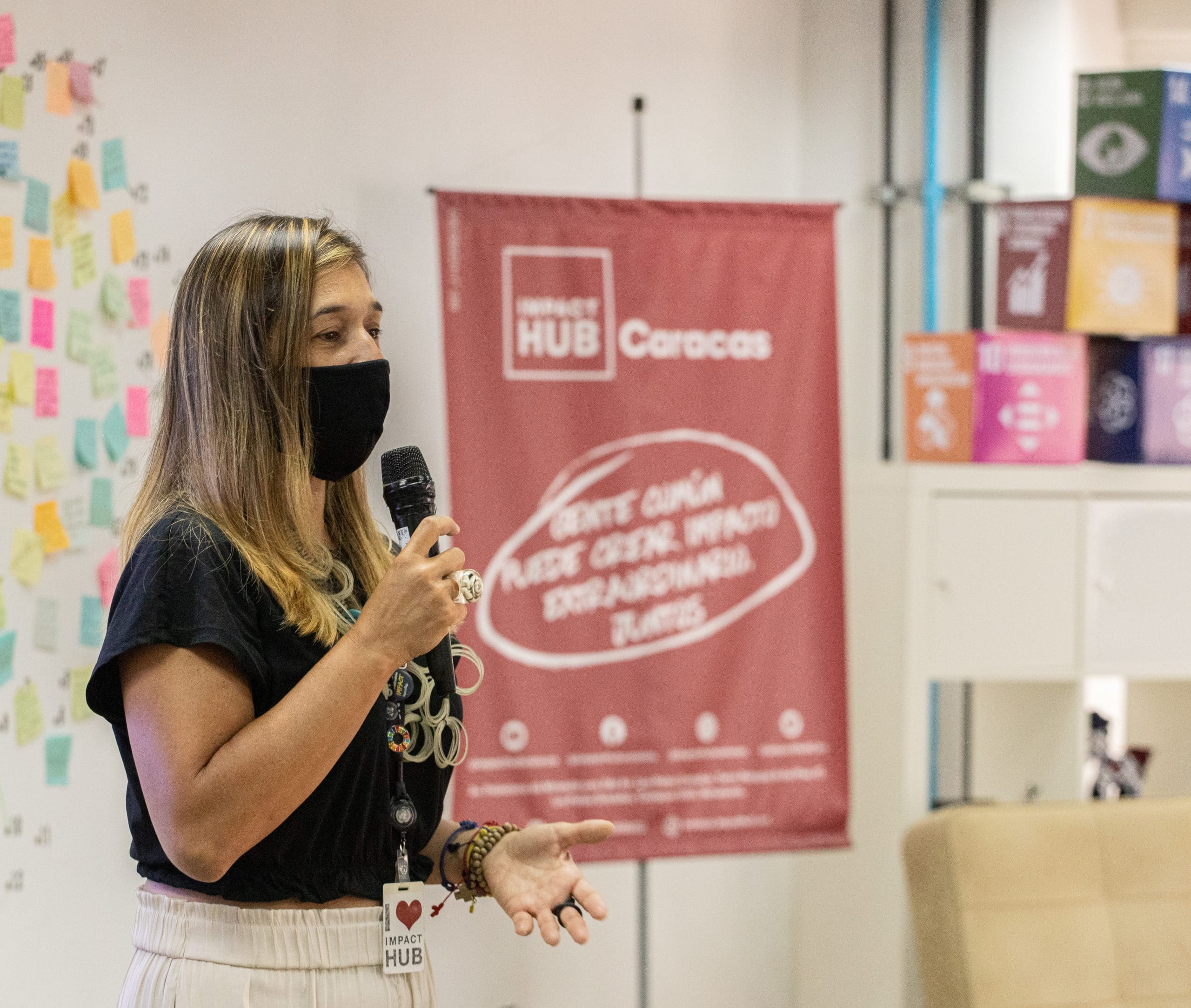 "The ImpactGirls program aims to train girls in education and values, so they are better prepared to choose what they want to do with their lives and what they want to be in the future. It emphasizes the empowerment of young women and their need for greater self-esteem and inspiration to achieve their dreams. We are a society that still does not speak clearly about sexuality, reproductive rights and their consequences," said Valladares. That is why the program includes adolescents and young mentors from the communities who will be trained to continue the work once the program ends. It also includes mothers, fathers and/or representatives of the girls.
This program executed by Impact Hub Caracas in alliance with the Embassy of the Kingdom of the Netherlands, and with the support of the organizations Famsex in charge of Psychologist Neiva Hernández and Fundamad, directed by Educator Rodriga Flores, will work on the prevention of teenage pregnancy, question cultural paradigms around this issue and reinforce values, self-esteem and future prospects of each of these girls.