With four national entrepreneurships, Venezuela will participate in the global program Accelerate2030
Caracas, August 29th, 2019. – After four months of hard preparation at Impact Hub Caracas, Accelerate2030 Venezuela -a high impact international acceleration program for sustainable development goals (SDGs)- selected the candidates who will represent our country in the international selection process in Geneva. Then,  10 international finalists will be selected, and later participate in the overall phase of the programme, starting with Global Scaling Week from 4 to 11 October.
Agrocognitive, Agua Viva, Cuantix and Dawere were the selected ventures that will move to the second phase of this scaling program, they stood out among the eight that participated because of their SGG-aligned impact, their business models clarity, their scaling strategies and their team's skills in developing sustainable projects.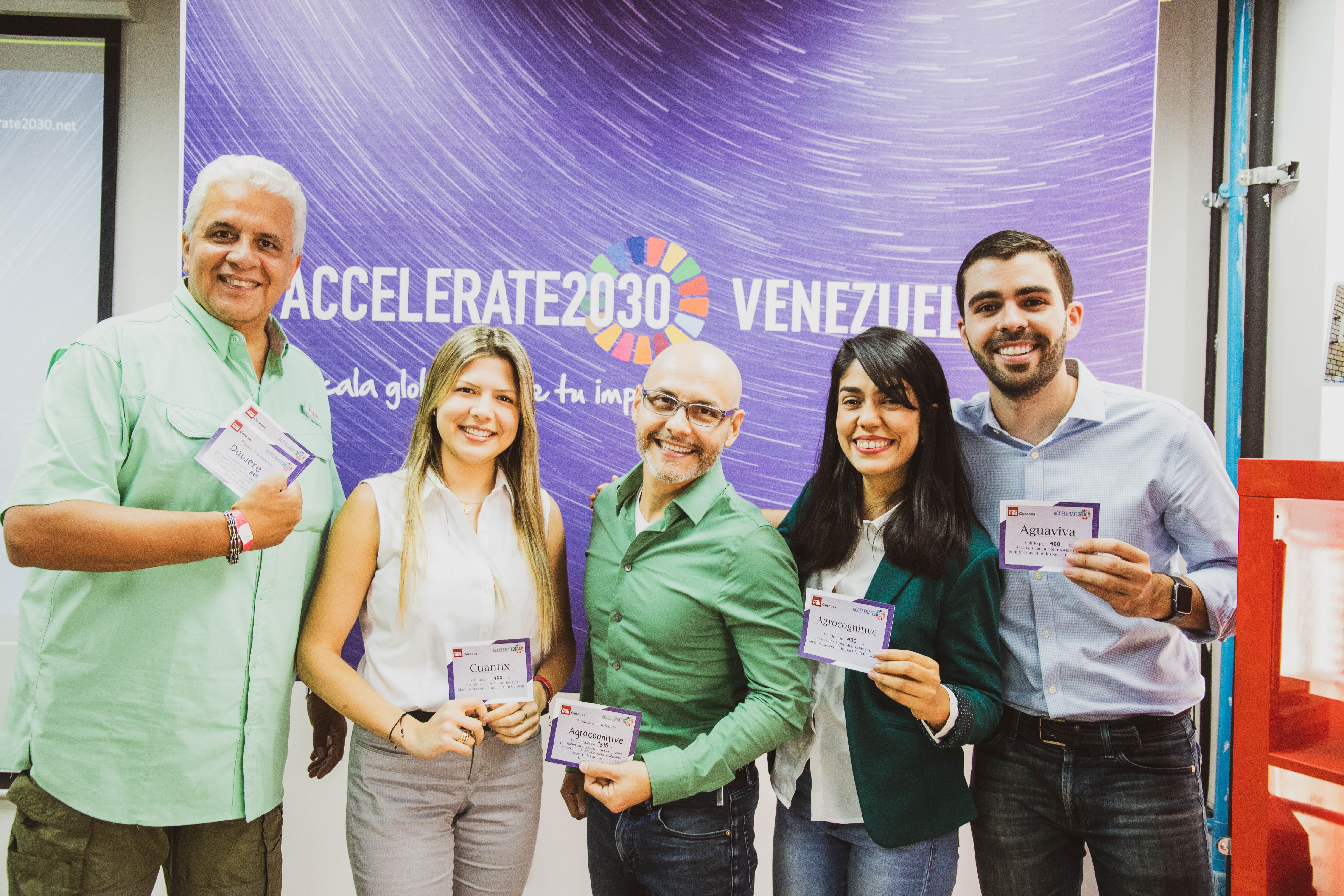 For the third consecutive year, Impact Hub Caracas is performing Accelerate2030 Venezuela. This edition 2019 was made possible by the sponsorship of the United Nations Development Programme in Venezuela (UNDP) and the Total Oil & Gas Venezuela company .
The Co-founder and Director  of Impact Hub Caracas, Claudia Valladares, highlighted the importance of this program "Accelerate 2030 offers entrepreneurs the opportunity to establish companies with the expertise and support to shape their strategies and conquer international markets, work with key partners, experiment consultancies and locate experts."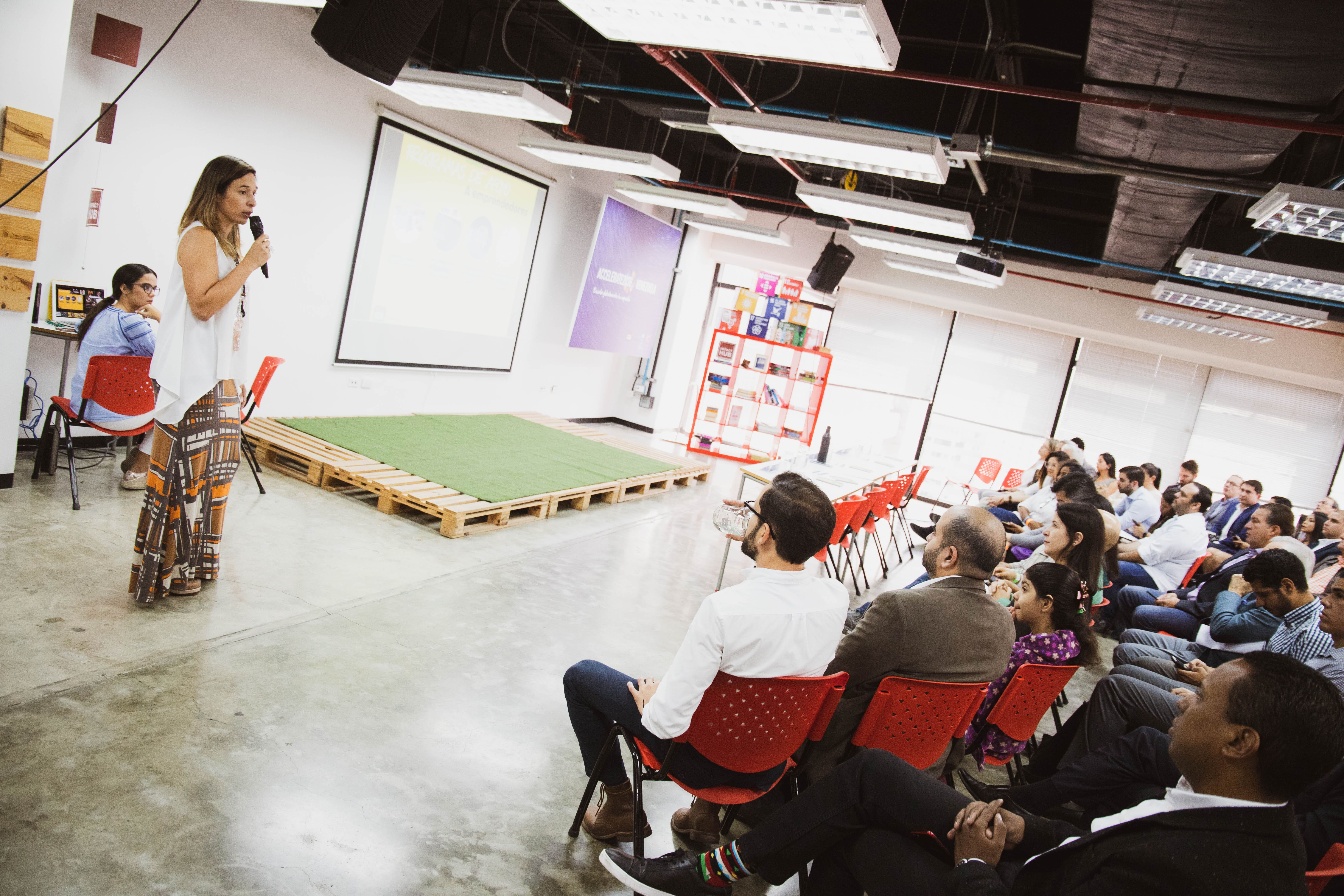 Meanwhile, Accelerate 2030 Venezuela's Coordinator María Alejandra Hernández said that the four remaining teams that participated in the program but were not nominated, will also receive a reward: "Impact Hub Caracas offers a mentoring and/or membership program as part of its commitment to strengthen and boost entrepreneurship in the country."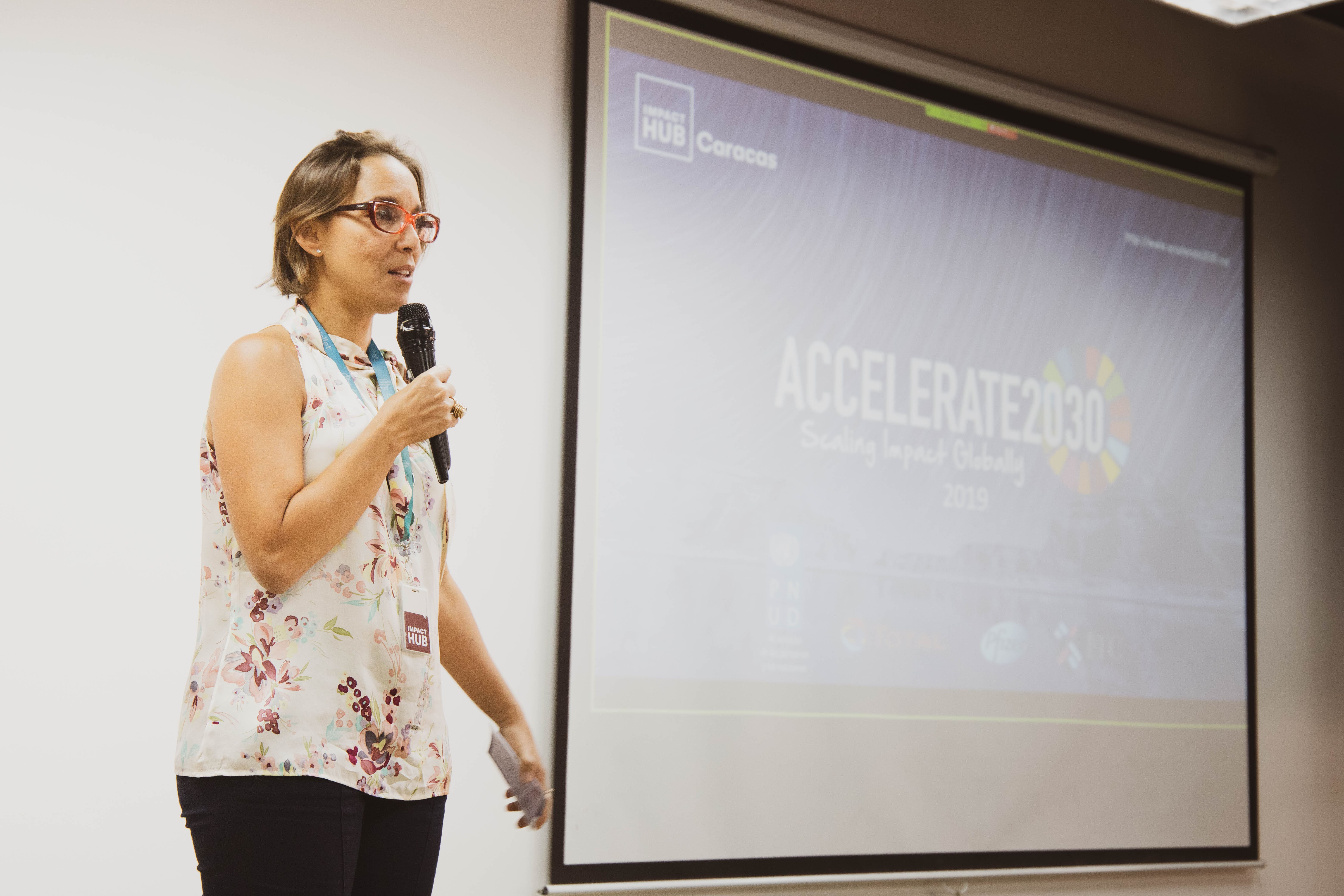 The event was also attended by Daniel Barráez, Manager of the UNDP United Nations Development Programme in Venezuela, who referred to Agenda 2030 and its relationship to entrepreneurship and innovation.
"Agenda 2030 is the umbrella of the global sustainable development and entrepreneurship is a key factor within that umbrella. This is due to its link to innovation, and innovation in development means launching new processes and new ways of using existing resources with added value to benefit more and more people. The generation of ideas around development, from this perspective of innovation and the added value of entrepreneurship in its different typologies,  strengthen the actions of the private sector and organized civil society to generate an impact on national public policy, and that is where the enterprises are engines of social change in a country".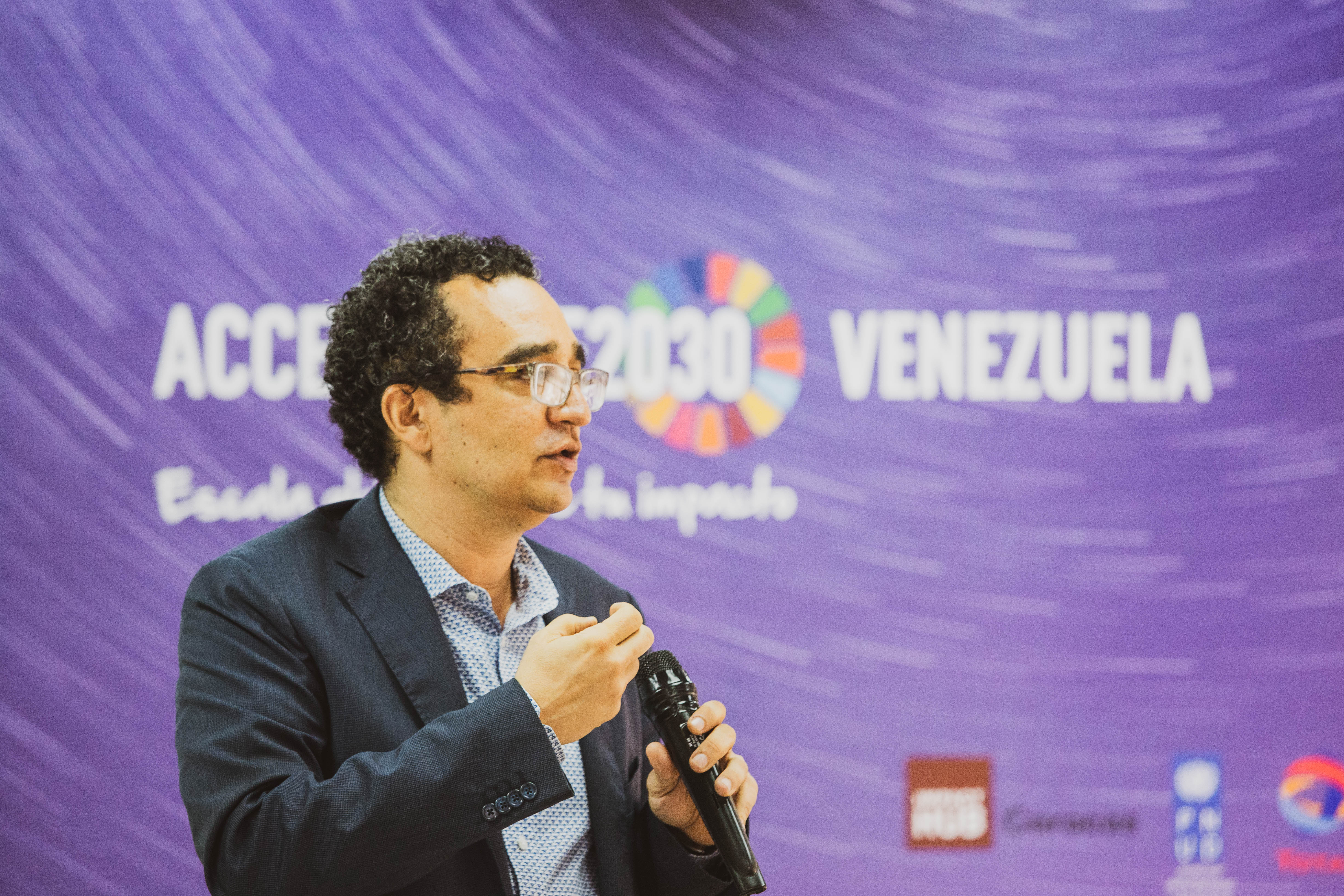 Discover the Venezuelan enterprises selected for Accelerate2030
Agrocognitive: Processes a photographic record of crops to provide descriptive analysis (what is happening in your crops), prescriptive analysis (what you should do to fertilize, moisturize, fumigate, etc.), and predictive analysis (what your crop production will be) at low cost with the use of drones, for small farmers. Your service can evaluate CO2 footprint in sugarcane crops. Their mother technology is artificial intelligence and Analytics on Cloud.
Aguaviva: Conveniently provides its customers with high quality water at a cheaper price, by installing automatic machines, which have 11 filters inside, in supermarkets and convenience stores.This way customers can have high quality filtered water whenever they want.
Cuantix: It is a web platform with the mission of making impact measurement more accessible, simple and accurate through technology.
Dawere: It is a web platform dedicated to developing e-learning solutions to modernize Latin American education systems. They provide quality secondary education, convenient (online) and accredited for people who cannot register in a traditional school in person.
For more information and requests for interviews, contact the Communications Department of Impact Hub Caracas through +58212 3133831 and +582123133832 or write an email to [email protected].