THE 4TH EDITION OF TECHNOVATION GIRLS VENEZUELA HAS ARRIVED TO EMPOWER YOUNG VENEZUELAN WOMEN IN THE WORLD OF TECHNOLOGICAL ENTREPRENEURSHIP
Caracas, November 11th, 2020 – For the fourth consecutive year, Impact Hub Caracas in alliance with the organization Technovation, will offer the Technovation Girls Venezuela program, whose mission is to encourage girls between 15 and 18 years of age, preferably from vulnerable communities in Caracas, in the field of technological entrepreneurship through the development of mobile applications.
Technovation Girls, is the world's largest global technology entrepreneurship competition for girls. Operating in over 100 countries and offering girls the opportunity to learn the skills needed to emerge as entrepreneurs, business owners and technology leaders.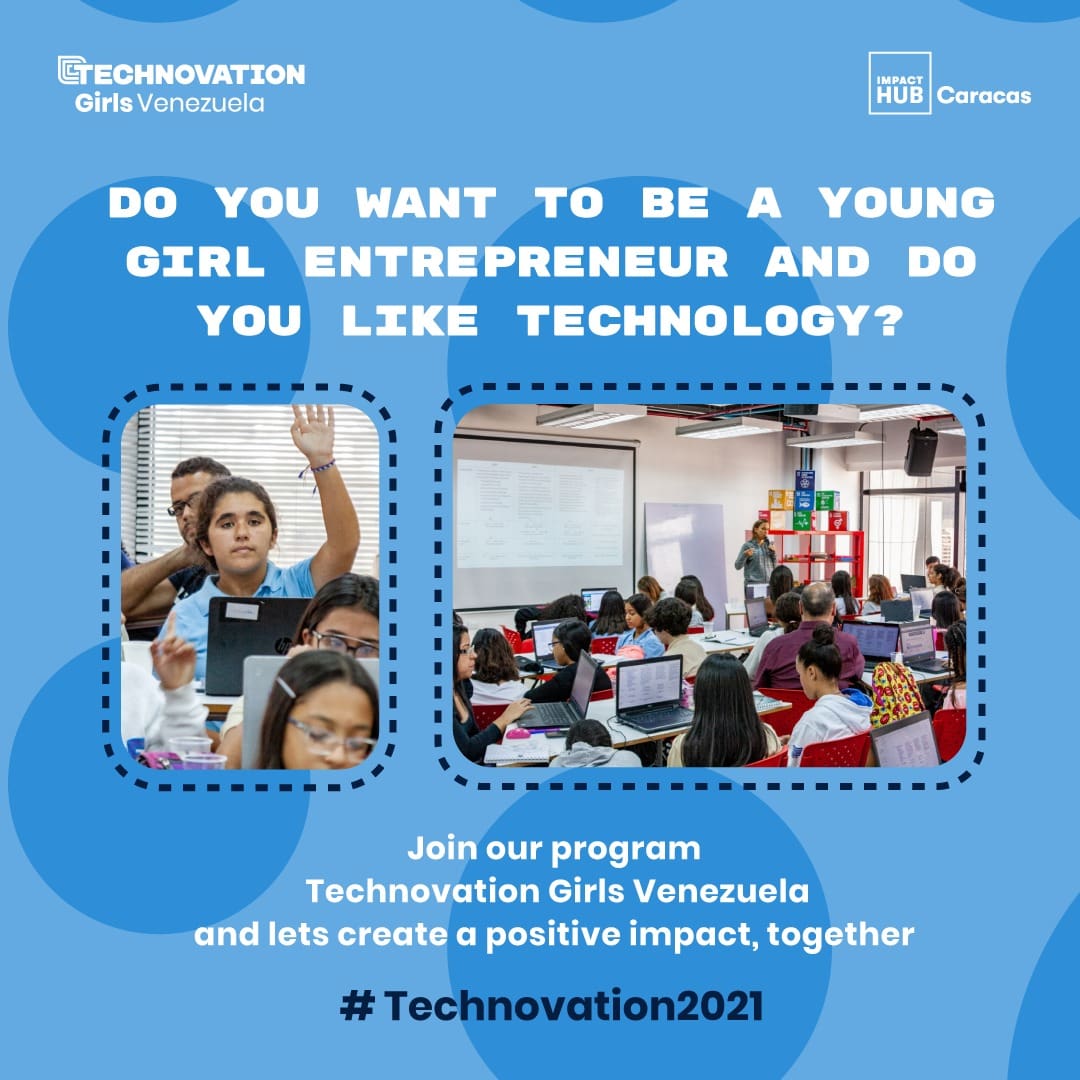 During 14 weeks and totally online, the girls will receive classes of coding, business plan and presentation of projects to finally show their mobile application to an international jury through the Technovation platform. In addition, they will be accompanied by people, who voluntarily and ad honorem, will assume the role of mentors. They will guide the young girls in the process of finding a problem in their community, developing a mobile application and a business plan to help solve it in an innovative way, while working as a team and in contact with different audiences.
Claudia Valladares, regional ambassador of Technovation Girls Venezuela and co-founder and president of Impact Hub Caracas -institution responsible for executing the program-, pointed out that it aims at bringing more young women closer to technology so that in the near future they will be motivated to study STEM careers (Science, Technology, Engineering and Mathematics), thus narrowing the existing gaps, especially in computer science.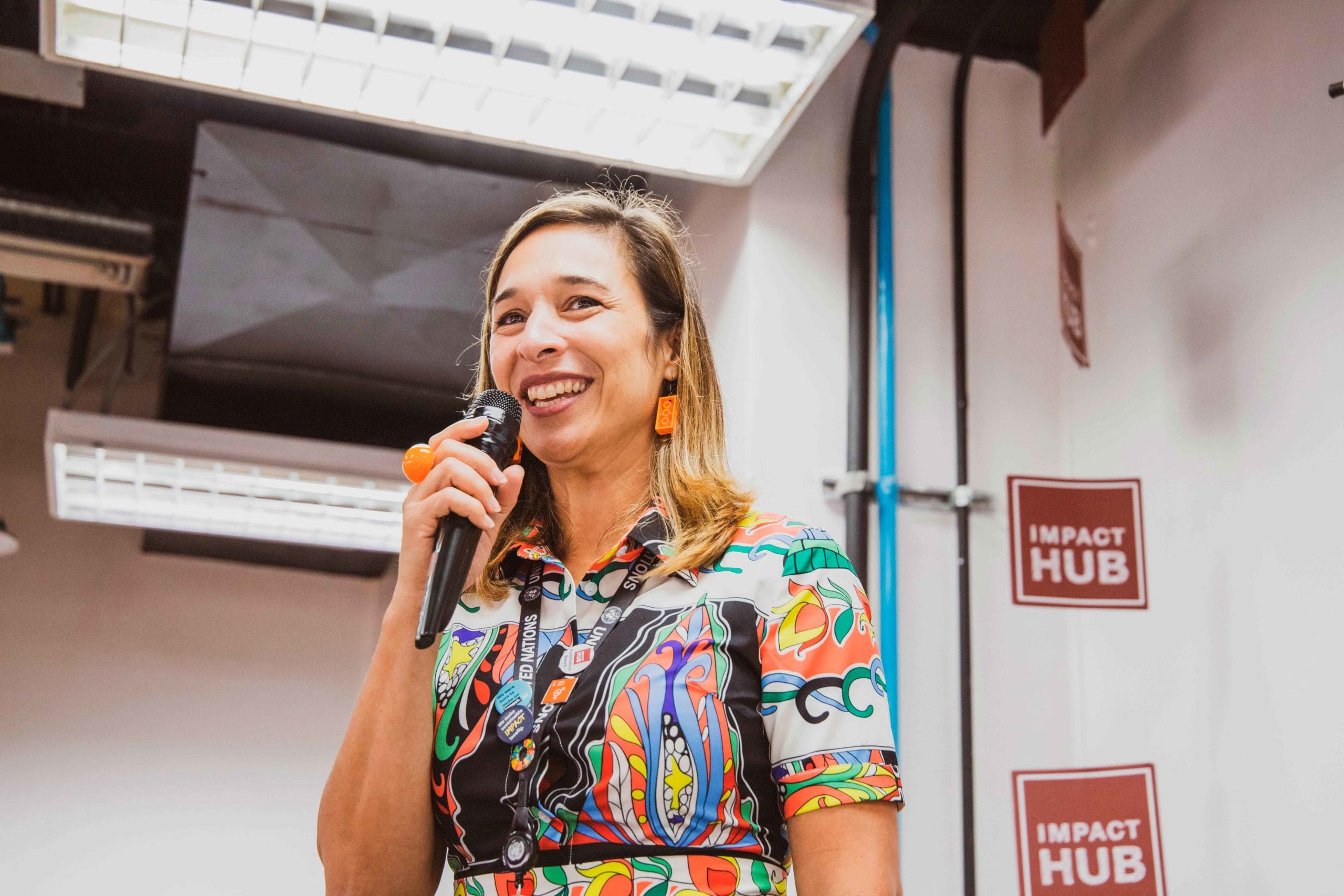 "We want to train leaders through technology, and contribute to achieving gender equity, so we are sure that this program is one of the best ways to make this happen. In past editions in Venezuela, we have prepared more than 160 young girls as technological entrepreneurs. We managed to send seven Venezuelan teams to represent us in the semifinals and we received an award at the regional awards in Latin America in 2019.
Meanwhile, on a global scale in 2020, more than 5,400 girls in 62 countries identified and developed mobile applications designed to solving more than 1,500 community problems such as climate change, domestic violence and adolescent depression," Valladares said.
The program will start in December 2020 and will end in May 2021. Teams must present their proposals before an international jury, and if selected, will have the opportunity to represent our country in San Francisco, California as participants in the global competition (World Pitch) in which the winning team of the Technovation Girls 2021 edition will be chosen.
Those who wish to participate in this program may apply until November 30, 2020 at: https://caracas.impacthub.net/en/technovation-girls/