United Nations Development Program UNDP and Impact Hub Caracas promote resilience as a source to create wellbeing while coping with COVID19
Caracas, May 18th, 2020.-  Impact Hub Caracas and the United Nations Development Program (UNDP) in Venezuela have developed a campaign using their social media accounts to promote actions that put into practice social resilience, in order to promote people's wellbeing through small actions that are within reach of everyone in their daily lives.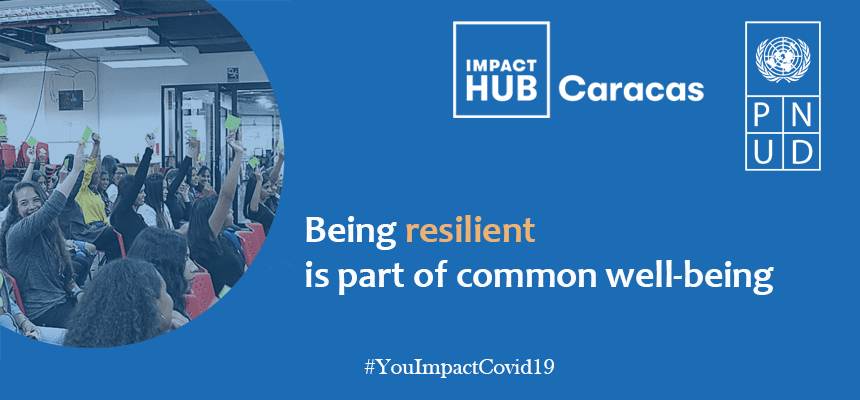 In this way, both organizations also seek to promote values such as co-responsibility and solidarity between different communities, as a sign that we can still be part of the solution, even in very complex and global contexts.
As part of its mandate, UNDP promotes Sustainable Human Development with the goal of having a positive impact on people's lives through the creation of life options. Therefore it accompanies all State actors in creating actions, policies and in strengthening local capacities, to create such options and opportunities for the country's population.
Meanwhile, Impact Hub Caracas, as a community of entrepreneurs that seeks to generate positive impact in society and create a better, more just and sustainable world; focuses on resilience as a basic element of its actions, thus presenting its Resilience Manifesto, which is part of the messages that will be advertised in this campaign.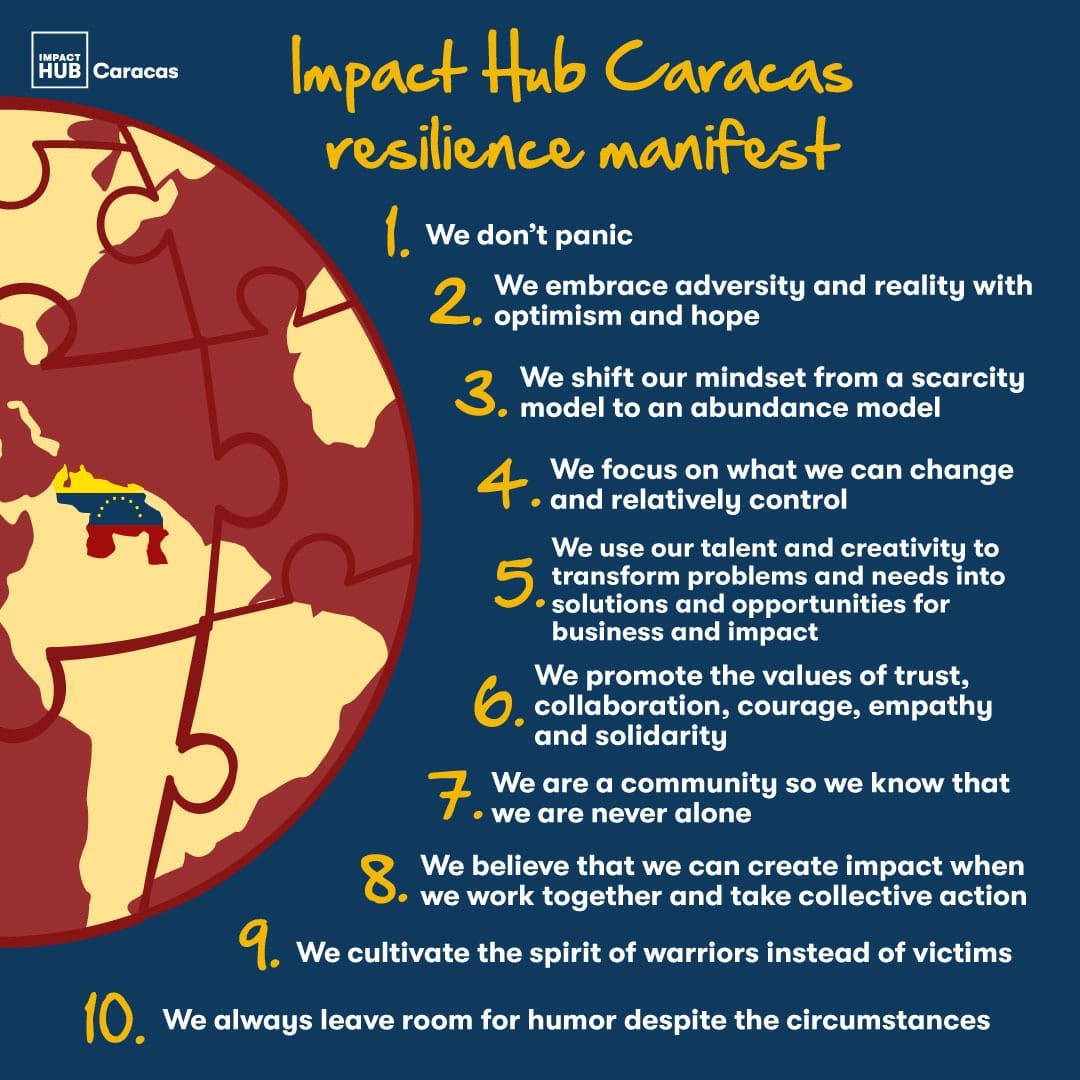 With this alliance, both organizations have joined forces to make the current situation visible as an opportunity to emerge strengthened as a society through action. That is, starting from what we can manage to leave a positive mark on the social fabric within the framework of the pandemic.
This content can be viewed on UNDP's social networks: @pnudvenezuela on Instagram and @pnud_venezuela on Twitter and Impact Hub Caracas: @impacthubcaracas on Instagram and @Impacthubccs on Twitter.